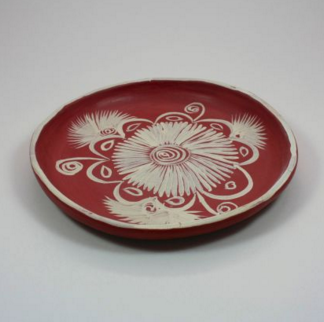 FLORAL SERVING PLATE
Serving plate modeled by hand with the support of rustic wooden molds. The clay is painted using a rustic brush fashioned from chicken feathers. Comes from a small Nahuatl community called Chililico, important pottery makers since pre-Columbian times. The production is characterized by the use of pre-Hispanic techniques and motifs. Measures 9.5 x 1.25 inches. Made in Hidalgo, Mexico.
These Mexican artifacts are collected from master craftspeople across the country. Each piece is chosen for its high aesthetic, cultural value and fit within contemporary decor: beautiful, natural, functional and traditional; with style, soul and history. The goal is to open sales channels and distribution of authentic Mexican crafts, bestowing deserved recognition to the work of artisans of Mexico. In addition, special projects and product development are helping to keep such centuries-old methodologies alive.
sold out